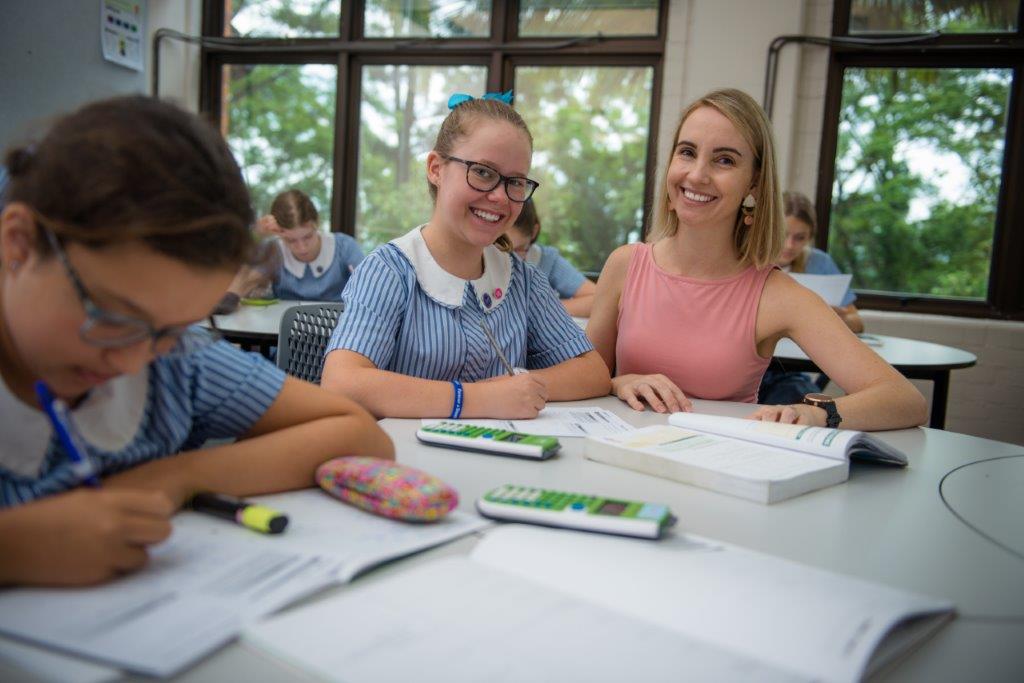 A common question from parents is, what are the benefits of single-sex schools?
The Alliance of Girls' Schools Australia (AGSA) recently published information on their website to help answer this question.
Their research covered a range of areas and the studies revealed some interested results.
Positive effects of single-sex schooling
A 2017 study of Year 3, 5 and 7 numeracy and literacy (NAPLAN) data by Dr Katherine Dix of the Australian Council for Educational Research (ACER) found that Year 7 girls at single-sex schools were 4.2 terms ahead of co-ed students in reading and 2.8 terms ahead in mathematics (Dix, 2017, unpaginated).
Free from gender discrimination
Fitzsimmons, Yates & Callan (2018, p. 54) found that girls educated in single-sex schools are equally as self-confident as boys educated at single-sex schools. This study demonstrates, write the report authors (p. 7), "that at least under one set of conditions, girls in single-sex schools, there is absolutely no gender difference in this important workplace entry attribute".
A 2018 University of California, Los Angles (UCLA) study of nearly 6,000 incoming female university students has found that graduates of all-girl schools are more likely to show higher levels of science self-confidence, consider themselves critical thinkers, score higher on measures of academic habits of mind, and demonstrate stronger study habits (Riggers-Piehl, Lim & King, 2018, p. 6).
Stereotype threat, risk-taking and healthy competition
Summarising recent research on the effect of gender on competitiveness, Buser, Niederle and Oosterbeek (2014, p. 1411) state: "Experiments have shown that for women both the performance in as well as willingness to enter competitive environments is reduced when the competition group includes males (Gneezy, Niederle, and Rustichini 2003; Balafoutas and Sutter 2012; Niederle, Segal, and Vesterlund 2013). Similarly, Huguet and Regner (2007) show that girls underperform in mixed-sex groups (but not in all female groups) in a test they were led to believe measures mathematical ability."
Booth and Nolen (2014) proposed that there may be a reduction in stereotype threats in single-sex environments where females do not feel "inhibited by culturally-driven norms about the appropriate model of female behaviour" (that is, avoiding risk). Alternatively, in all-female environments, friendships formed with other females may enhance their confidence, "leading these women to feel more comfortable in making risky choices than women in coed classes" (section 6).
Gender atypical subject selection
A 2015 study by Kester Lee and Judy Anderson from the University of Sydney found that girls in single-sex schools have the most positive attitudes to maths and girls in co-educational schools have the least positive attitudes (p. 357). In fact, girls in single-sex schools were the most positive of all students, followed by boys in single-sex schools, then co-educational boys and finally co-educational girls (p. 361). Lee and Anderson concluded that, for girls, "single-sex settings resulted in much more favourable attitudes towards mathematics than those in coeducational settings" (p. 363).
STEM
A 2017 report by Monash University academics Helen Forgasz and Gilah Leder found that girls attending single-sex schools in Victoria were significantly more likely to study chemistry (27.6% vs 15.4%) and intermediate mathematics (Mathematical Methods) than girls in co-ed schools (36.3% vs 21.6%). They were also more likely to study advanced mathematics (Specialist Mathematics) (8.9% vs 4.8%) and physics than girls in co-ed schools (7.5% vs 5.1%).
AGSA highlight that girls' in girls' schools have access to all leadership positions, every position on school sporting teams, every role in school drama productions and musicals, and every instrument in a school's bands and orchestras. Girls are encouraged to participate, lead, compete and take risks – all of which are advantageous skills for careers and leadership.
Girls' schools also provide nurturing environments specifically catering to the education of girls, leading to many social, emotional and health benefits, including higher rates of participation in sport and a much lower risk of being bullied at school. At a single-sex school, girls are free to be who they want to be, both in the classroom and outside.
To find out how Stuartholme can help your daughter can be the best she can be, download our Prospectus or book in for a personal tour http://go.stuartholme.com/action-tours.