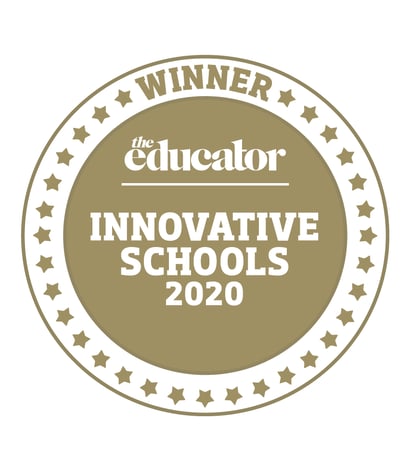 Transforming classrooms into places that develop thinking and understanding instead of merely completing work is one of the factors that saw Stuartholme School named one of Australia's most innovative schools from 'The Educator' magazine.
Deputy Principal Daniel Crump said Stuartholme's Staff Learning and Development program is key to providing cutting-edge educational approaches not seen in many schools.
"A guiding pillar of Stuartholme's Staff Learning and Development Program is the distinct focus on fostering and maintaining partnerships between staff, students, parents, and the broader educational community.
"Our bespoke Staff Learning and Development Program, builds on this through partnership with Project Zero - Harvard Graduate School of Education, an innovative program, upskilling our staff in ground-breaking work which places at its core, students becoming critical thinkers and lifelong learners."
The program boasts strong links to individual professional learning and individual and school-wide learning priorities. Through workshops facilitated by Harvard University, teaching staff navigate case studies, evaluate scholarly articles and transferred research-based concepts into classroom practice.
The School's innovative approach was further evident in March when the increasing cases of COVID-19 meant schools were looking at closing and moving to online teaching and learning.
The focus for Stuartholme at that time turned to creating a model of learning at home for our community that maintained the key characteristics of our small, caring, and connected village. Consequently, a bespoke remote teaching and learning platform – STU@HOME was developed and enacted. This provided a way for Stuartholme to continue to provide a unique virtual educational service in where every student could "be the best she can be".
"As a result, the impact on teaching and learning has seen the establishment of relationships across departments, enhancement of collaborative practice, self-reflection supported with staff well-positioned to respond to challenges inherent in a modern, global context," Mr Crump said.
Acknowledging the strong link to successful student outcomes and parent engagement, the school facilitated workshops with current and future parents to develop their knowledge alongside the school's educators.
Effective implementation of the program has built staff capacity, improved outcomes for the students and structured development aligned to the mission, goals, and objectives of Stuartholme School and Sacred Heart Education.