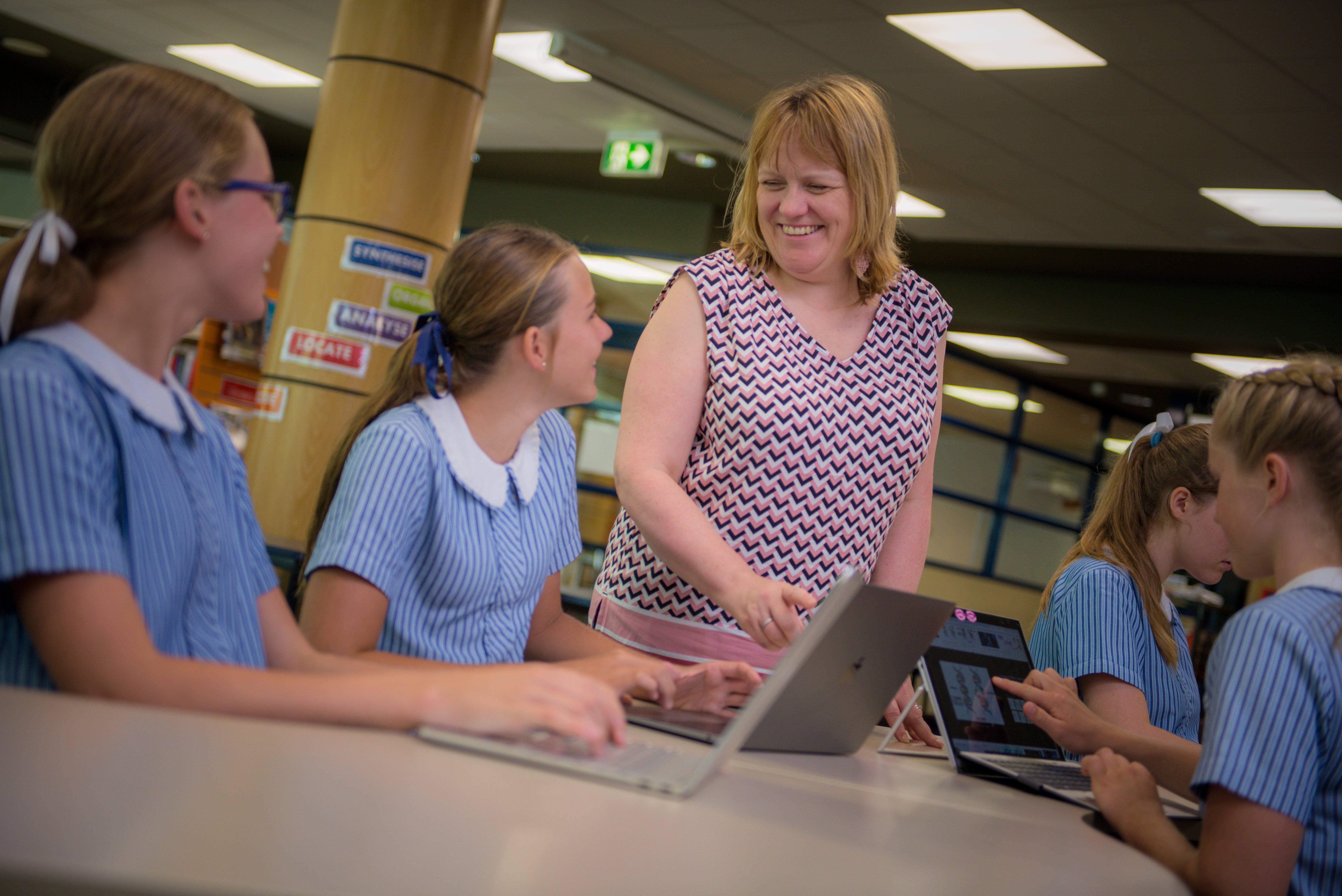 While it's true that teachers have a major impact on academic performance there is also a strong correlation between teacher-student relationship (Pillay, 2020) and the role parents play in academic achievement.
For student's their key role is to proactively adopt the practices required to optimise their success. Successful outcomes have been associated with schools that focus specifically on deliberate practice in learning and wellbeing as opposed to a focus on performance (McKenna, 2019).
Most importantly, however, the work of schools can only operate alongside what happens in the home and cannot ever replace the role and responsibility parents have in supporting the achievement of educational excellence (GGS, 2020). Additionally, there is benefit in both teachers and parents "sharing the how" about what works well to achieve more strongly in this domain (Presland, 2004).
Dr Ron Ritchardt from Harvard University has been working with Stuartholme staff and parents for three years now on how to develop the critical and creative thinking capacity of our students. Dr Ritchardt also has tips for parents which can help their children achieve educational excellence.
Name and notice thinking – notice your child's thinking and signal this to them.
Develop a growth mindset – focus your praise on the process, learning and effort.
Challenge but don't rescue – help your child think through a problem, don't rescue them.
What questions did you ask today – encourage your child to be invested in the questions they ask.
Focus on learning over the work – monitor learning, rather than work.
Support your child in arguing effectively and passionately – encourage their opinions supported by evidence.
Provide time to pursue passions – make time for your child's passions outside of school.
Make your own thinking visible – model how you are a thinker for your child.
What makes you say that – actively questions your child's thinking.
Stuartholme is proud to work in partnership with parents, staff and students to optimise the learning and wellbeing of every student so that they may flourish.
References
GGS, 2020. Flourish Research. Institute of positive psychology: Geelong Grammar School.
McKenna, 2019, Making Wellbeing Practical. Brisbane: Epub.
Pillay, S. 2020. Student wellbeing and academic performance linked to positive student-teacher relationship. Norwest: McCrindle research
Presland, 2004.

Secondary school pupils' motivations to use an Integrated Learning System

. Graduate School of Education, Bristol University

Ritchhart, 2013. Making Thinking Visible: 9 Apps for parents. Harvard University.